Wait a minute, what? When did Sedo become a porn website?
***WARNING: GRAPHIC IMAGE BELOW – DO NOT LOOK IF OFFENDED BY NUDITY***
Let me start off by saying I don't know how long or if anyone else has noticed this before, but this is a first for me.
So this morning I was heading over to Sedo.com to check out the .ME auction and instead of bidding action I found sex and boobs. I made the honest mistake of thinking that the short link to the auction was Sedo.me. I know that they have done several .ME auctions in the past and used something similar. After making the mistake I realized I should have typed in Sedo.com/me.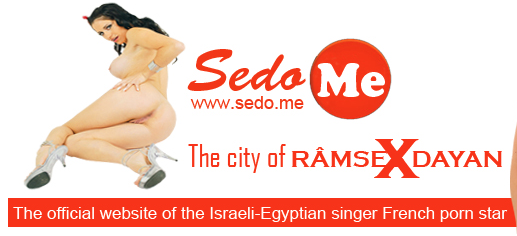 Ok, I cut off as much of the nudity as possible, but you get the point. If you want to visit the full site go to Sedo.me, and no I'm not linking to it.
I'm writing this post for two reasons.
Firstly, register all your name brand extensions. You don't have to do this for every single domain name you own, but the ones you have developed into major brands, yes. Over at ScienceFiction.com we have done as much as we can within reason, acquiring (.co.uk, .us, .co, .cm and .xxx). Sedo.com knows this, even they own Sedo.xxx. I just don't understand how they can promote .ME auctions and not own Sedo.me. Things that make you go hmmm…!
Secondly, the .ME auction is doing very well. If you're not aware of the auction then wake up, it has less than 24 hours left. 22 .ME domain names have bids of over $1,000 and another 20 have reached at least $950.
Here is a screenshot of the top 10 bids as of 12:53pm EST 2/8/12.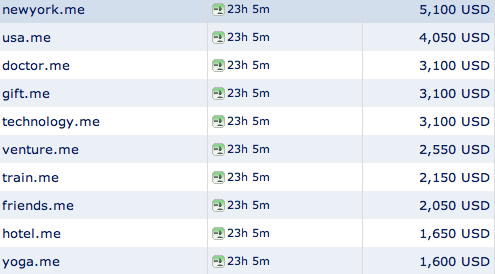 Visit Sedo.com/me to get your bids in and check out the auction action.
Also head over to Domain.me/blog, .ME did a short interview with me which was published earlier today.